2016 marks the Zellerbach Family Foundation's 60th year of grantmaking in the San Francisco Bay Area. ZFF is celebrating by highlighting the contributions of its partners and further advancing their work. Throughout the year, ZFF is awarding a series of Legacy Grants to organizations that are leaders in their field. Grantees include organizations that have a commitment to values similar to the Foundation's such as leadership, collaboration, innovation, and diversity, and that have demonstrated their effectiveness in the communities they serve. ZFF does not accept applications for Legacy Grants. Grantees are nominated by ZFF staff, approved by the Board of Directors, and announced quarterly.
Through September, ZFF has made seven Legacy Grants. Check back throughout the year to learn more about our grantees.
Our Legacy Grantees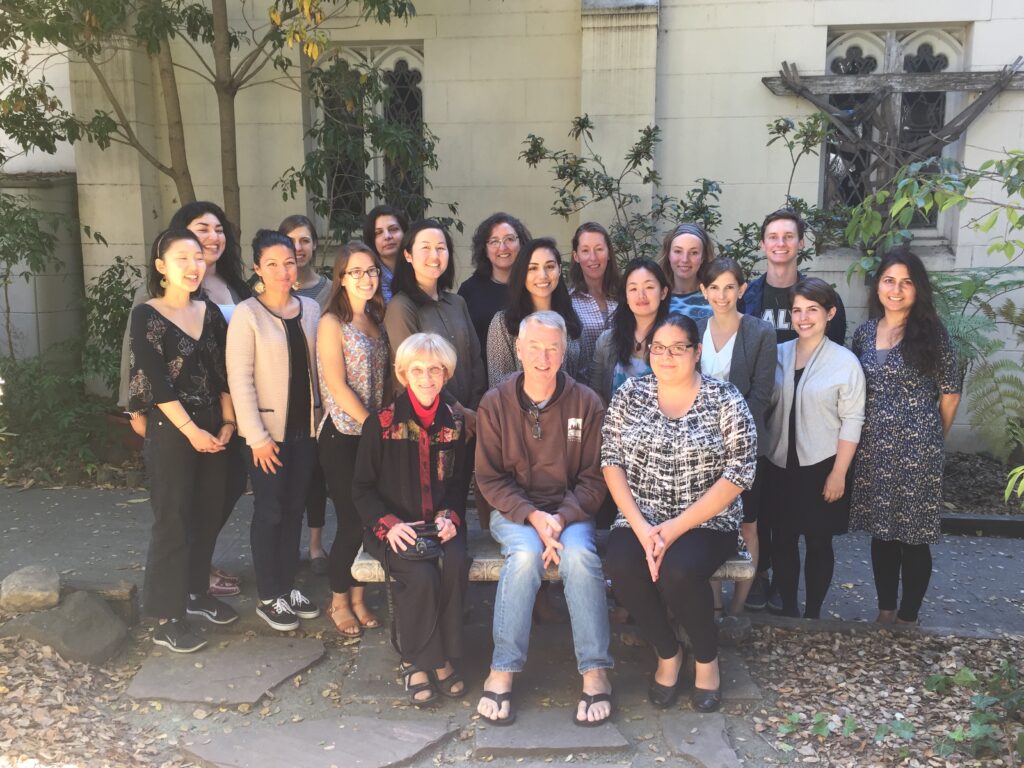 East Bay Sanctuary Covenant (EBSC) is a unique and essential community institution that has saved the lives of thousands of very low-income asylum seekers in the past three decades by helping them gain asylum and establish links to their host communities. Established in 1982 by an interfaith coalition of congregations and community volunteers in Berkeley, CA to provide sanctuary and support to asylum seekers from El Salvador and Guatemala, EBSC annually serves more than 2,000 low-income immigrants and refugees from more than 13 countries.
East Bay Sanctuary Covenant (EBSC) is a unique and essential community institution that has saved the lives of thousands of very low-income asylum seekers in the past three decades by helping them gain asylum and establish links to their host communities. Established in 1982 by an interfaith coalition of congregations and community volunteers in Berkeley, CA to provide sanctuary and support to asylum seekers from El Salvador and Guatemala, EBSC annually serves more than 2,000 low-income immigrants and refugees from more than 13 countries.
EBSC's Refugee Rights Program provides legal counseling and representation for clients who are escaping war, persecution, and other forms of violence, including asylum seekers and unaccompanied immigrant children, as well as application assistance and representation for a wide range of other immigration remedies. The program received its 3,000th asylum approval in April 2016.
The Community Development and Education Program provides information and referral services; leadership development workshops that help orient newcomers to local community institutions and decision-making processes; and facilitated discussions and social gatherings with native-born residents that help break the isolation of newcomers and contribute to a broader acceptance of immigrants and refugees within their communities.
A high level of EBSC's work is carried out by volunteers, including undergraduates and law school students from UC Berkeley, pro bono attorneys, local residents, and members of its ten affiliated congregations. In addition to providing essential legal services and resettlement assistance to newcomers, EBSC's volunteer opportunities and community education programs are effective community-building strategies that promote mutual understanding and appreciation among diverse community groups and help break down the barriers and isolation that prevent newcomers from integrating into local communities.
This Legacy Grant will support a comprehensive organizational capacity building effort at East Bay Sanctuary Covenant, which is facing major challenges to its stability due to the pending demolition of the building it has occupied for more than 30 years. The effort is designed to help EBSC withstand the challenges of relocating and to build a strong internal culture and systems that will support the organization's growth and stability for years to come.
---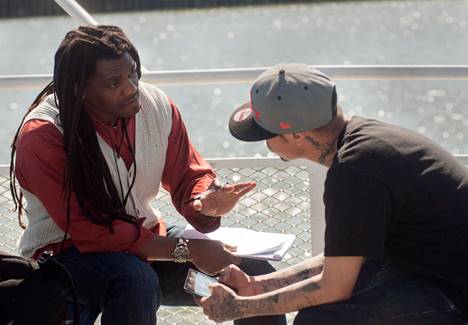 Since 1997, Community Works West (CWW) has strived to interrupt and heal the far-reaching impacts of incarceration and violence through youth-led advocacy, innovative programs in jails and prisons, restorative justice practices, and art. CWW provided the first restorative justice program in a county jail (San Francisco) and the first restorative justice diversion program for youth offenders in Alameda County. CWW also has been a leader in efforts to realize the rights of children with incarcerated parents and minimize the impact of incarceration on children and families. Focused on the Bay Area, CWW recently expanded to two California state prisons.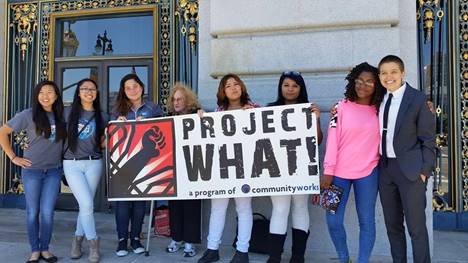 CWW currently operates the following core programs:
Additionally, CWW's staff actively participates in the San Francisco Children of Incarcerated Parents Partnership, the Alameda County Children of Incarcerated Parents Partnership, and various other collaborative entities.
CWW's strong connections with various public agencies, as well as its unique and effective programming, has led to sharp growth in demand and funding, more than doubling its size over the past few years. However, most of the funding it receives is for direct services, increasingly straining its administrative infrastructure.
Recognizing CWW's leadership in the field, contribution to the community, and alignment with the foundation's values, ZFF awarded a legacy grant to help support a new development director as a first step toward strengthening CWW's administrative capacity to keep pace with its expanding programs.
---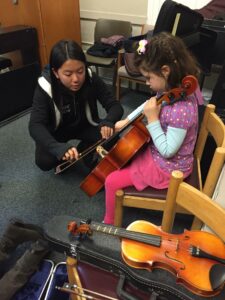 Since 1921, San Francisco's Community Music Center (CMC) has made music accessible to all people, regardless of their financial means. Through afterschool and outreach programs, private lessons and free classes, and workshops and community performances, CMC enriches the lives of students of all ages and economic levels. Last year 2,400 students, from toddlers to students in their 90s, studied under CMC's faculty which includes noted professional artists, Grammy Award-winning musicians and nationally recognized teachers.
CMC reflects the diverse cultural richness of the Mission and Richmond Districts, where CMC operates its headquarters and a branch facility. Students, teachers, and internationally recognized guest artists are featured in hundreds of concerts each year, held in CMC's intimate concert hall and at partnership sites throughout the city. Last year, more than 20,000 music lovers attended performances and events.
ZFF has partnered with CMC for over twenty years, supporting programs like the award-winning Young Musicians Program that offers free, comprehensive music education to local youth. YMP includes a student leadership component, encouraging teens to give back to the community and act as role models, leaders and ambassadors.
ZFF has awarded its first Legacy Grant of the year to support CMC's capital campaign. CMC has purchased the neighboring building to its Mission District branch and concert hall, and is now developing a fully renovated, expanded campus to improve the quality and reach of its services. The new campus will double teaching capacity; add performance spaces, community meeting rooms, and a recording studio; and provide campus-wide accessibility. The new campus will expand CMC's ability to serve the community, and advance its efforts to demonstrate the value of arts education long into the future.
---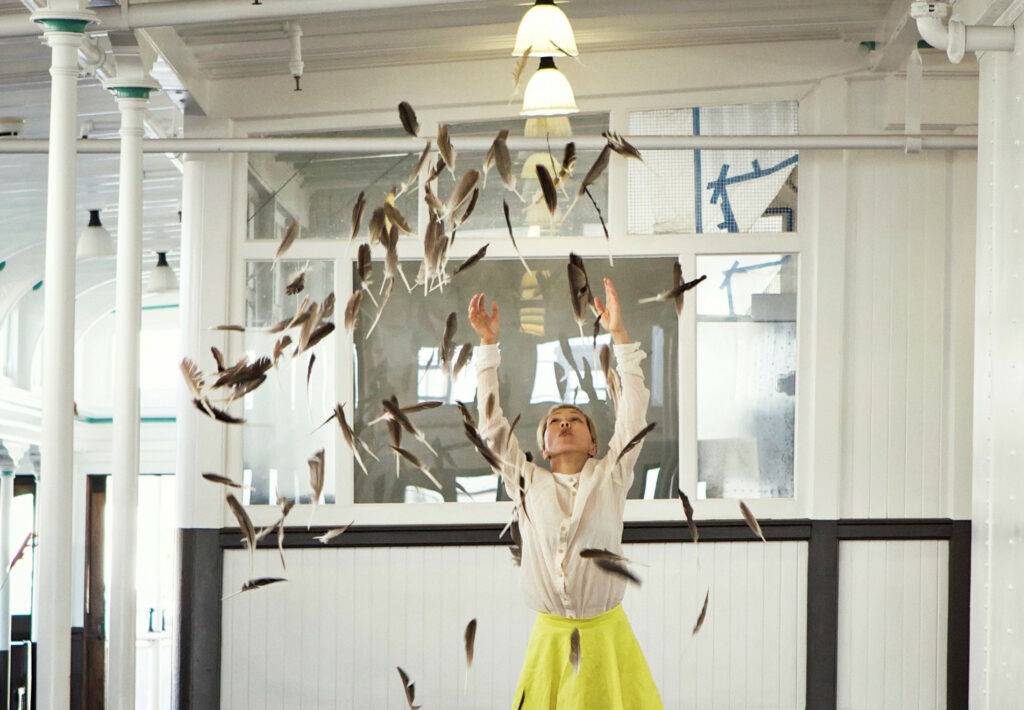 Dancers' Group is the primary dance service organization of the San Francisco Bay Area, home to the nation's second largest and arguably most diverse dance community: its mission is to promote the visibility and viability of dance. Begun in 1982 as a small collective of choreographers in need of studio space, Dancers' Group is closely connected to its constituents through programs, services and advocacy that address the needs of choreographers, artistic directors, dancers and arts administrators. The Dancers' Group menu of presenting programs serve as a central part of its operations and reach an audience of more than 30,000 per year. With programs straddling the worlds of presenting and service, including commissioning, publications, master classes, and fiscal sponsorship, Dancers' Group has developed a distinctive approach to engaging non-traditional dance audiences in non-traditional venues, augmented by an admission-free policy adopted in 2006.
Dancers' Group has been a consistent grantee of the Community Arts program since 1985. The organization is positioned in the Bay Area dance community as service provider, fiscal sponsor, publisher, re-granter, co-presenter and unifier. Even as it nears its 35th year, the organization continues to evolve; this Legacy Grant will support a pilot program aimed at helping emerging dance companies learn to fundraise and create a stable individual donor base. It is an organization that remains innovative, celebrates diversity, encourages responsibility and collaboration, and shows extraordinary leadership in the field.
---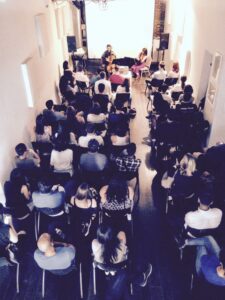 The Center for New Music (C4NM) fosters contemporary music's growth by giving practicing artists access to professional resources and expertise, and by providing them with opportunities for sharing knowledge and exploring new ideas. Founded in 2012 by Adam Fong and Brent Miller in the newly renovated space at 55 Taylor Street in San Francisco's Tenderloin district, the service organization caters to the practitioners of creative, non-commercial music by providing resources, including space to work, rehearse, and perform, as well as member services, curated concerts, The Window Gallery, Ensemble in Residence, workshops and meetups, consulting, fiscal sponsorship, a community library, and other special initiatives. C4NM presents 15-20 events per month and flexible workspace to 95 individual members and 30 member organizations, seeking to support and build the community of new music to encourage its efficiency, growth, integration, and excellence.
A fairly new organization, the Center for New Music is quickly becoming an instrumental member of the Bay Area music community, bringing artists and audiences into a shared space and a collaborative mindset. Under the inspired leadership of two composers who saw a need, C4NM has created a space for musicians to grow as artists, grow their audiences and for continuous learning about musicianship and the business of the arts. In the short time they have been operating, C4NM has gained traction among artists in the Bay Area, responding to the needs of their members and growing to create stronger pathways throughout the community. The organization strongly represents ZFF's values of innovation, collaboration, self-determination and leadership, and they are an example of the kind of partnerships we look forward to continuing well into the future.
---

Founded in 1974 as the Alameda County Neighborhood Arts Program, for more than 40 years Pro Arts has contributed significantly to the infrastructure of a thriving artist community and brought visibility to thousands of artists in the East Bay/Bay Area by supporting contemporary artists, curators, and cultural workers directly through exhibitions, commissions, residency programs, public projects, digital platforms and publications. By developing, promoting, expanding, and encouraging artistic and cultural participation, Pro Arts demonstrates a commitment to community, offering a variety of activities supporting visual art, arts education and artist services. Today, Pro Arts continues to champion new art practices and emerging forms of cultural production through an institutional platform which fosters collaboration and the cross-pollination of ideas. Programs focus on supporting artists to make new work while challenging the notion of how art is made, who makes art and who is an artist; as an organization they are committed to community, representing diverse viewpoints and engaging with audiences that are historically underserved. Annually, Pro Arts exhibits over 200 emerging and established artists, offers 700 art education programs for youth, and reaches an audience of 20,000.
Pro Arts received its first grant from ZFF in 1976 and has been an ongoing grantee and an important fixture in the arts community since. Drawing wisdom from its many years of successful service to artists and audiences, Pro Arts is reinventing itself to remain relevant and responsive to the current needs of the Oakland community. Pro Arts is committed to remaining an active and vibrant part of the community, representing diverse viewpoints and engaging with audiences that are historically underserved.
---
Founded in 1992 by civil rights activists and artists in response to the National Endowment for the Art's censorship of LGBTQ artists, the Queer Cultural Center (QCC) seeks to promote social justice and the artistic and economic evolution of queer art and culture. Since 1998, QCC has been committed to building an inclusive LGBTQ community and has curated and produced 19 National Queer Arts Festivals. QCC's affordable grantwriting and fiscal sponsorship services assist emerging LGBTQ arts organizations to access funding. Presenting activities engage queer audiences of color in the arts and provide paid employment opportunities to queer artists working in all disciplines. The organization advocates for public policies that improve the financial and artistic conditions of LGBTQ artists and arts organizations across the region and the state. The programs and artists affiliated with QCC celebrate racial, sexual, gender, economic, ability, body size and age diversity.
Queer Cultural Center's commissioning, presenting and service programs serve the roughly 350,000 LGBTQ people living in the greater Bay Area. QCC is one of the most established organizations in the country to focus on queer voices in the arts, providing opportunities for queer artists to create, produce, finance, publicize and document original works examining LGBTQ social justice and civil rights issues, enabling queer audiences of color the opportunity to see their lives and experiences reflected in the arts. QCC has been a longtime grantee and fiscal sponsor for many projects funded by the Community Arts program. QCC's core values-diversity, equality and collaboration-correspond closely to ZFF's and their service to the LGBTQ community, and the arts community at large, is extraordinary.
---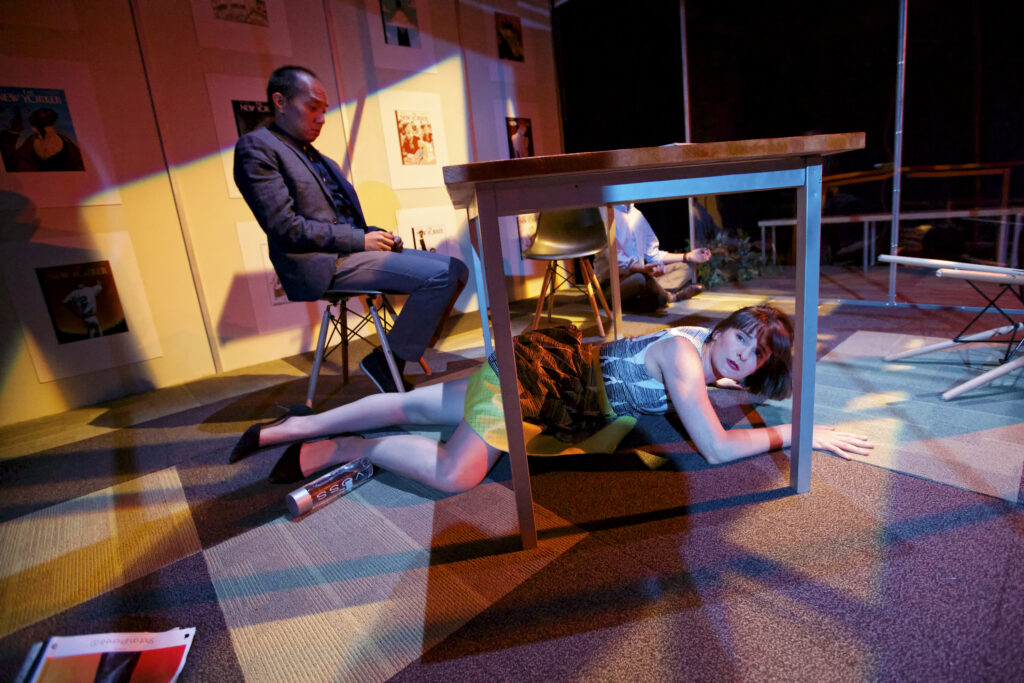 Shotgun Players is a company of artists determined to create bold, relevant, affordable theatre that inspires and challenges audience and artist alike to re-examine their lives, their community, and the ever-changing world. Founded in 1992, Shotgun Players has been an anchor for cultural vitality and community growth both in their South Berkeley neighborhood and the greater Bay Area for 25 years. Drawing from their Berkeley roots, they are a company of activists committed to building community and affecting change through powerful storytelling, especially through their commitment to new work that reflects the issues and concerns of the contemporary world.
Shotgun Players is a reflection of their community, not only in the work they choose to produce but in the choices they make about how they produce. For example, they are the nation's first 100% solar powered theater. They make a point of supporting local businesses in their purchases and partnerships. They have a fierce commitment to affordable theatre (average ticket less than $30) and diversity (their audience is among the youngest and most diverse in the Bay Area theater community). Since 1992 Shotgun has commissioned over 30 plays, and served as a launching ground for a wide range of artists. They have produced full seasons of world premieres and plays by women, and produce plays by local writers and/or about local stories and issues. They consistently and unapologetically make a statement with the work they do, and the statement nearly always results in lively conversation. 2017 will mark their 25th anniversary season, a season they have filled with challenging work that celebrates their aesthetic and continues to explore what it means to be a theater with, by and of their community.
---
Founded in 1993, Z Space has become one of the nation's leading laboratories for empowering artistic risk, collaboration, and camaraderie in the service of creating, developing and presenting new work. Operating two venues in San Francisco's historic Mission District – a mainstage and a black box theater – Z Space hosts new works from a variety of performance disciplines year-round. In 2015, over 24,000 audience members attended 52 events (about 317 performances) in both spaces, including 7 world premiere productions and 2 American premieres – productions that have received recognition both locally and nationally. Through co-producing and presenting partnerships with non-profit partners, Z Space strives to bring the highest-caliber of new work from around the nation to San Francisco audiences.
Z Space has long been a central location and gathering place for innovative artists across disciplines to develop and present their work. Operating outside of the traditional theater model with fixed seasons and subscription packages, Z Space remains flexible to focus on artists' needs and to facilitate the time and resources necessary to develop each project fully. Z Space remains committed to artistic freedom and this Legacy Grant will safeguard resources for the continuing creation, development and production of art and support collaboration, artistic innovation, and the long-term stability of the organization.