The Bay Area arts community is a close-knit group made up of creative thinkers and doers, people who embody innovation and experimentation, those who work together to identify and address shared challenges. I'd like to think that Bay Area arts funders aspire to some of these same great qualities, and every now and then when an opportunity comes along to create, innovate, and work together, we take it.
Following the funding confusion of the pandemic where no less than 140 emergency relief programs were available, arts funders heard the appeal to do a better job of collaborating to make things simpler and more streamlined for grantseekers. A team of three funders – The Fleishhacker Foundation, The Kenneth Rainin Foundation, and the Zellerbach Family Foundation – came together to do just that.
Welcome to The Common App for the Arts! Our goal with this pilot is to decrease barriers and increase accessibility, providing more opportunity for grantseekers to enter the process. We've created a website to provide information, resources, and support, and we've written about it here.
We started with research, pulling application questions from all the Bay Area arts funders, to find where there was alignment in current application questions. We then drafted a set of standardized questions, created a shared budget template, and agreed to use them on our individual application forms.
The Common App questions are available for download at any time and questions asked in The Common App will match between 90-100% of those asked by the participating funders. Having completed The Common App once, a grantseeker can use the responses when applying for arts grants from Fleishhacker, Rainin and Zellerbach, as eligible. While funders will use a shared set of standardized questions, each funder maintains its own priorities, guidelines, eligibility, and review process.
Zellerbach Family Foundation is excited to roll out the pilot phase of The Common App with this upcoming round of applications for the Community Arts program. The adoption of The Common App does not signal significant changes to the eligibility, guidelines, or priorities of the Community Arts program, and most of the questions you see will be very similar to what we have asked before.
This pilot phase of rolling out standardized questions is, we hope, just the beginning. We ask for your patience as we work together to create something new that will hopefully benefit the entire Bay Area arts community and we look forward to working in partnership with you to make it the best it can be.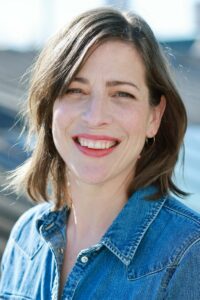 With appreciation,
Margot Melcon
Program Staff
Header Image: Mz Love O at the Oaklash Festival of Drag & Queer Performance, May 2022